Casey's Marina
More about us...
Total berths 35 • Wood floating docks • Alongside dockage • Max LOA 250ft • Max draft 12ft • Power 30/50/100 amps 480 volts on single and 3 phase • Wi-Fi • Pump out • Diesel fuel available at the slip • Mail & package hold • FedEx/ UPS shipping • Heads & showers • Laundry pick up/drop off service • Gated access and security watch at night • VHF 09
Onsite: Cozy crew lounge with Wi-Fi, computers, coffee & TV, large guest parking just behind the facility, a dockside ramp and 30t crane allows them to offer hauling services for tenders, storage facility with containers, inside boat storage, offices for yacht brokers and canvas, carpentry, welding/fabrication, mech. engineering services, fish market; boat, kayaks and paddle board rentals (see 'Fish Suppliers' in Directory). 
Summer home to one of the largest concentrations of the most prestigious superyachts in Newport, Casey's Marine is ideally located on the quieter south side of the harbor, within walking distance to all of Newport's highlights. Crew and guests really enjoy the casual and relaxed atmosphere of this marina. Owner Bill Casey, often with his young daughter at his side, is the friendliest marina manager one can wish for! Thanks to their partnership with Casey's Fuel Services, located on the premises, they offer some of the lowest diesel rates in the region as well as boat transportation from Maine to Florida.
Tel:  (401) 849 0281
Cell:  (401) 640 4458
Fax:  (401) 849 3550
Boat hauling & fuel:
Tel: (401)  640 4458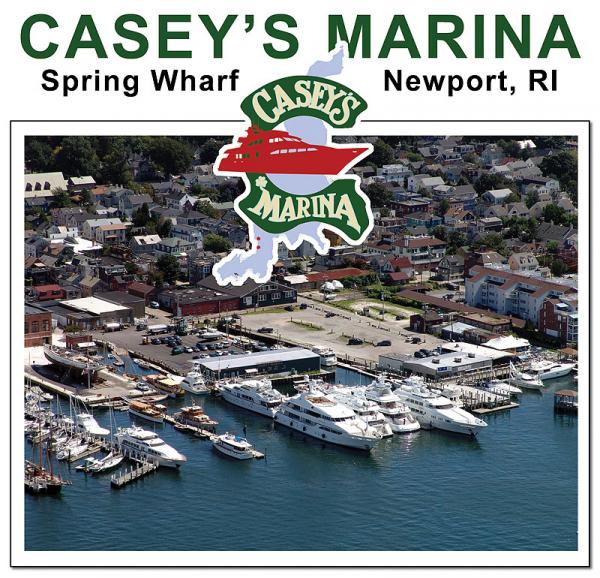 Category(s)
Destination(s) where you can find this listing