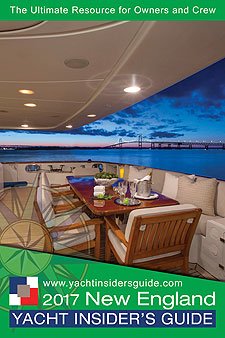 DON'T MISS THE OPPORTUNITY TO MAKE YOUR BUSINESS VISIBLE.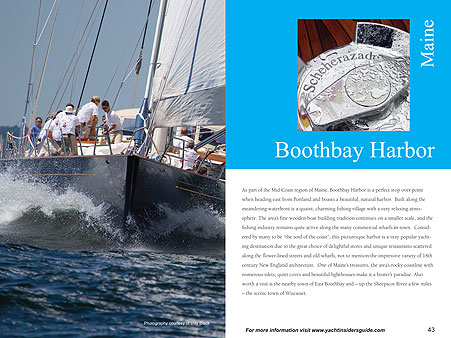 Contact Anne now! 
We begin our 10th year in 2018!
It's hard for us to believe, but 2018 will mark 10 years since we published the first Yacht Insider's Guide in 2009, as we go to press with the 10th edition this May.
We are grateful to have had the support of so many in the yachting community during the past 9 years and to have formed many new friendships and relationships as we worked on the guidebook and website. 
The guide continues to a sought after companion for boat captians and owners year after year. We have tried hard to keep the guide as up to date as possible to provide the most accurate information for busy captains and crew.
As always, we feature only those businesses who have been recommended by the many people in the community that we keep in contact with. 
Interest in our website continues to grow with unique visitors to yachtinsidersguide.com increasing. Visitors have increased by 54% since 2012 and continue to grow. If you 'Google' the name of your listed company, there is a high chance that yachtinsidersguide.com will be on the first page. We are also number one when you 'Google' 'yacht guide'. 
This year we are excited to again be offering Showcase Listings.
Showcase listing features include: detailed listing description, photo galleries, news, events, first in search results, additional keywords, advertisements on key pages, video, more…
See the Showcase Listing Information PDF at the bottom of the page for more.
We worked hard at making sure our guides were easy to find in marinas, shipyards, marine retailers and yacht clubs throughout New England. Printed copies are distributed free of charge for each region in major marinas, shipyards, yacht clubs, chandlers, technical service outlets as well as yachting orientated cafés and restaurants, plus during boat shows and yachting events. New updated editions are available every year, at the beginning of the season.
Circulation for the 2016 editions :
- 15,000 copies of the New England Guide distributed from Maine to Connecticut (we started with 5,000 copies in 2009!)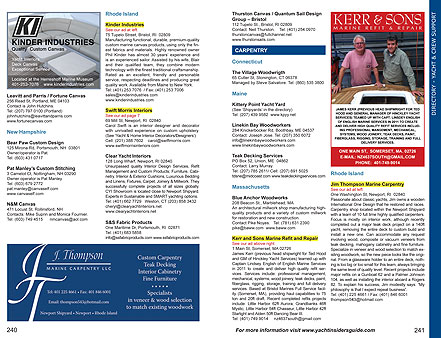 We offer very affordable advertising options. For information on advertising in our print publications and our website, please contact us at:
For advertising in our New England guidebook, or on our website please contact Anne Vandromme
This year we are again offering Showcase Listings (see below, image and link to PDF at bottom of page).  
Please ask us about that!