Dodson Boatyard
This impeccably maintained and pristine boatyard/marina is ideally located within walking distance from the historic Stonington village, rated as "the most beautiful seaside village in New England."
More about us...
Snuggled into a well protected bay, it offers the easiest in and out access to Block Island, as well as Fisher's Island, Newport, Martha's Vineyard, and the Elizabeth Islands. Wonderful restaurants, bustling bar, coffee shops, delis, sophisticated boutiques, and art galleries are just a pleasant stroll away. This highly professional operation is widely renowned for its friendly and welcoming ambiance. Owner Bob Snyder is proud to be a pioneer in maintaining an environmentally friendly operation, as the facility has officially achieved status as a Connecticut Clean Marina.  The team managed by Mark Arruda, Yard Manager and Alden Holdridge cannot be more helpful and accommodating.  Tel: (860) 535 1507 [email protected] www.dodsonboatyard.com
 82 Ton Travelift • Total 65 berths • 15 for visiting guests • Fixed docks • Floating workdocks • Alongside berthing • Max LOA 120 ft • Max draft 9 ft • Power 30/50 amp • Water • Wi- Fi • Fuel dock gas & diesel • Pump out, including mobile service • 8 pristine individual and ensuite heads & showers • Laundry with 2 washers/2 dryers • Mail & package hold • Fed Ex/ UPS shipping • 115 Moorings for yachts up to 120ft • 2 Dyer 29' Coast Guard inspected launches • VHF 78A
Onsite: Highly popular bar/restaurant with morning coffee and ice cream carts; first class full service shipyard; large parking; private ensuite heads & showers.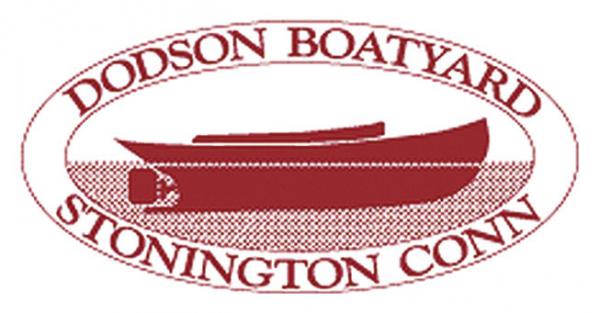 Category(s)
Destination(s) where you can find this listing