Cold-Pressed Juices, Superfoods and Healthy Choices in St Barth for the Discerning Foodie!
This week, the world of luxury racing is setting sail for St. Barts for the most prestigious superyacht regatta -- the iconic St. Barts Bucket, taking place March 17 through 20.
Between long days on the water and in the sun and lots of Champagne-popping parties, an increasing number of us are craving cold-pressed-juices and fresh, nourishing foods during our stay on the glamorous island.
And now the good news:  This quest has become increasingly easy to achieve!
Here are our favorite places for health-conscious gourmets:
Juice Bars/Take-Out
Gustavia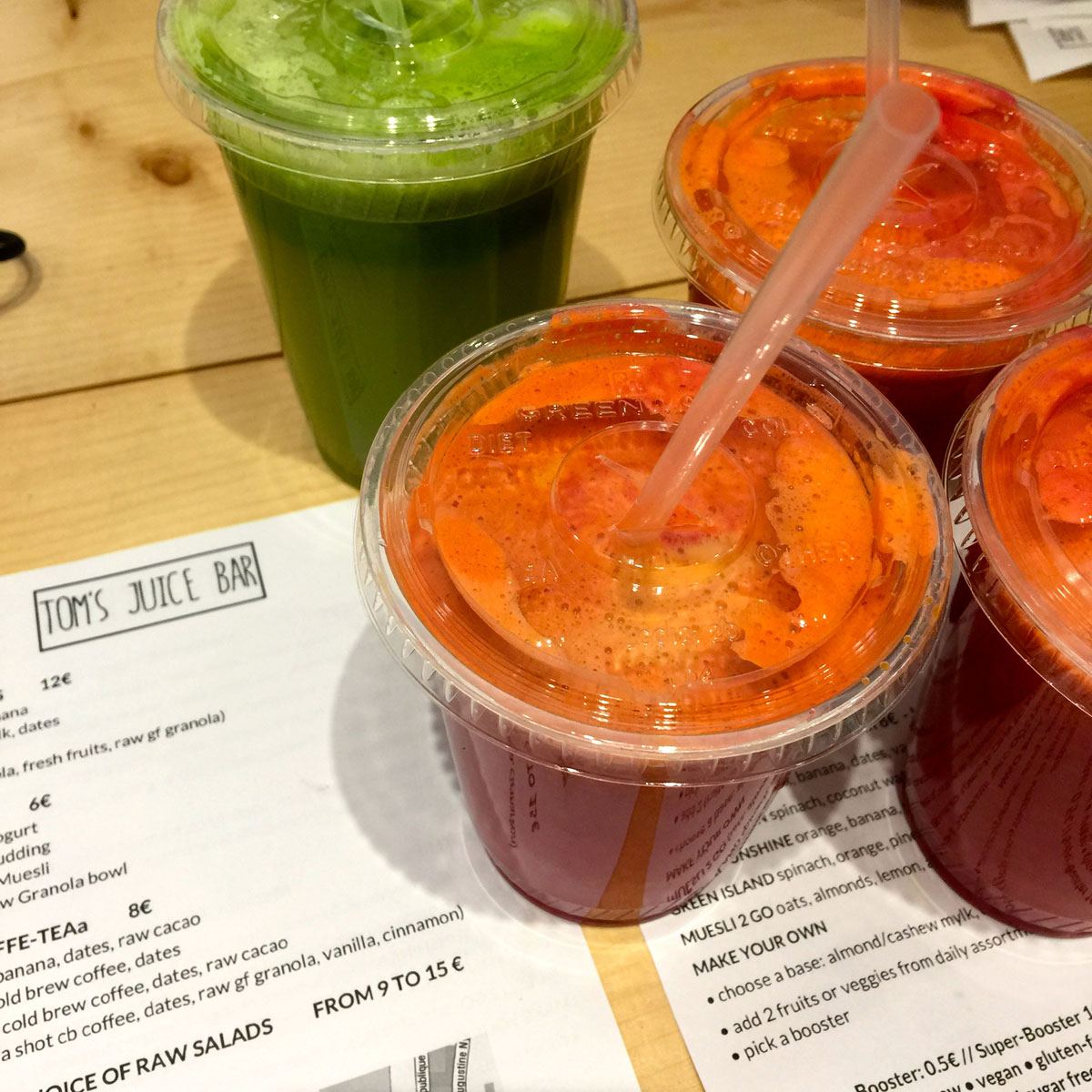 Tom's Juice Bar:  Ideally located in the heart of Gustavia, this adorable new juice bar and raw food cafe offers a delightful selection of made-to-order juices, smoothies, breakfast and acai bowls, salads, desserts and superfood snacks. Everything is 100% plant based and natural. Nested on the upper level of Passage de la Crémaillère with limited seating providing a shelter from the sun, the rain and the noise. Tel: +590 690 51 6627. Open daily 8:30 am to 6 pm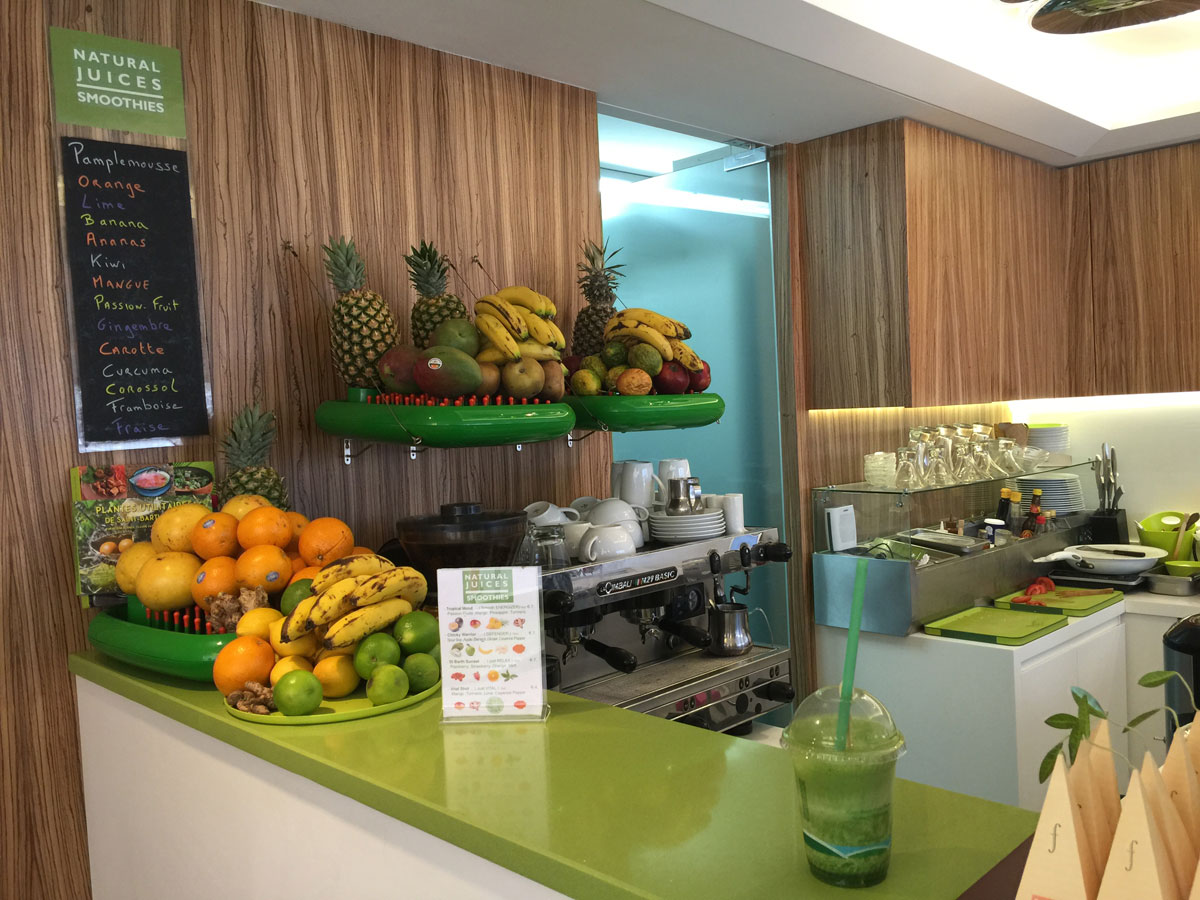 Natural Delight:  Renowned for its homemade ice cream, this small eatery also offers freshly made vegetable and fruit juices, quinoa burgers and non-dairy ice cream. Try the delightfully creamy cacao and the coconut sorbets! Rue Oscar II.
Tel: +590 590 27 1532. Open daily 11 am to 10pm.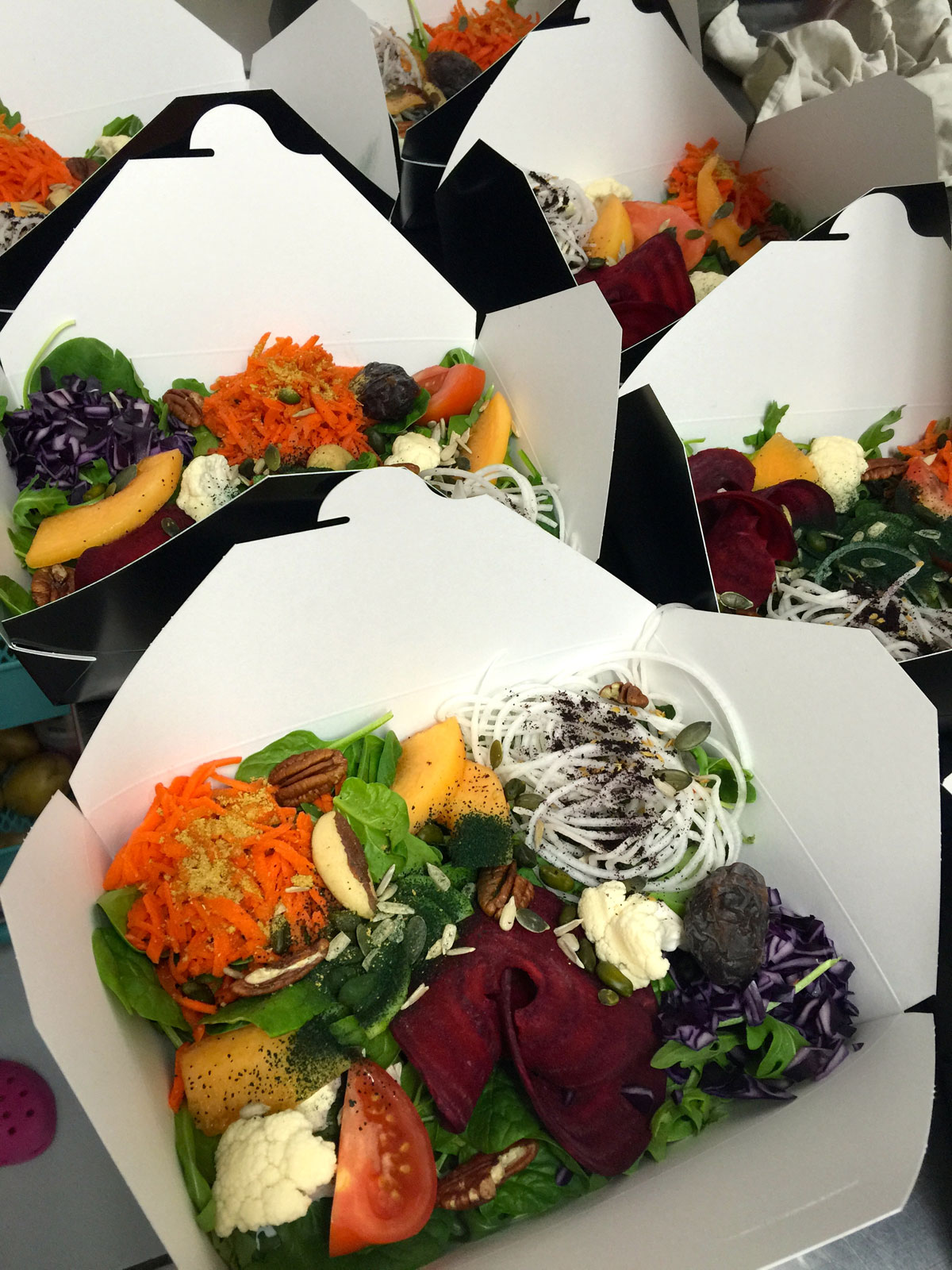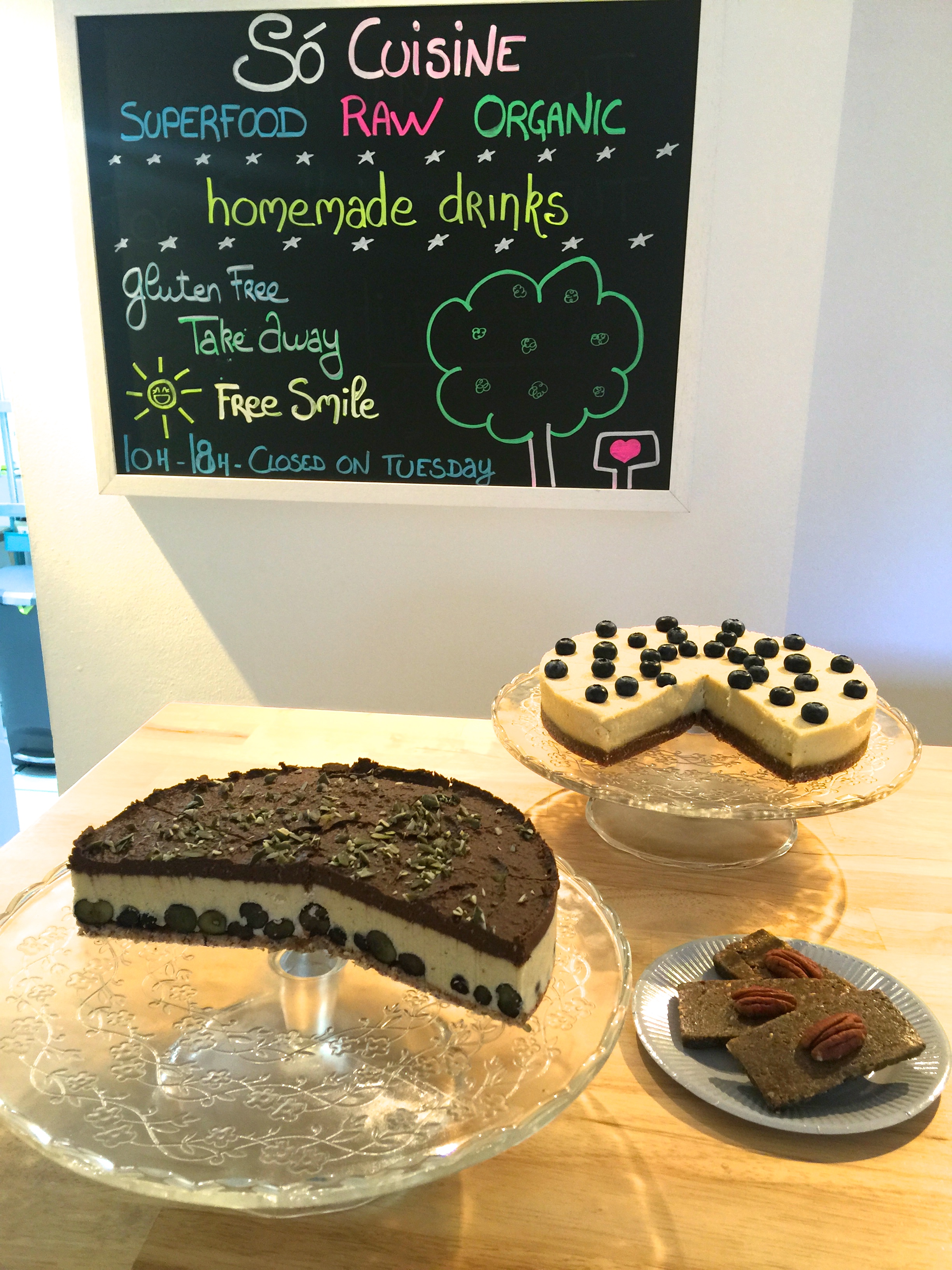 So Cuisine:  A wonderful juice bar and takeout eatery offering a unique selection of all organic raw dishes, desserts and superfoods. The English speaking owners Sophie and Raph are extremely friendly and knowledgeable about nutrition. The spot is tiny but very pleasant, with limited seating available inside. Their cold-pressed juices, lunch boxes, veggie sushi and salads to go change daily and are loaded with superfoods. Everything is absolutely delicious, super creative and very fresh. Make sure to try their awesome raw desserts (The chocolate raspberry is 'to die for!'). They also have the most impressive choice of superfoods for purchase, with the benefits clearly labeled on every package. The eatery is located across from St. Jean's beach, after the airport. Parking is very easy. So Cuisine should be your first stop when you arrive on the island! Tel: +590 690 67 8288 Imm Palm Plazza. Closed on Tuesday.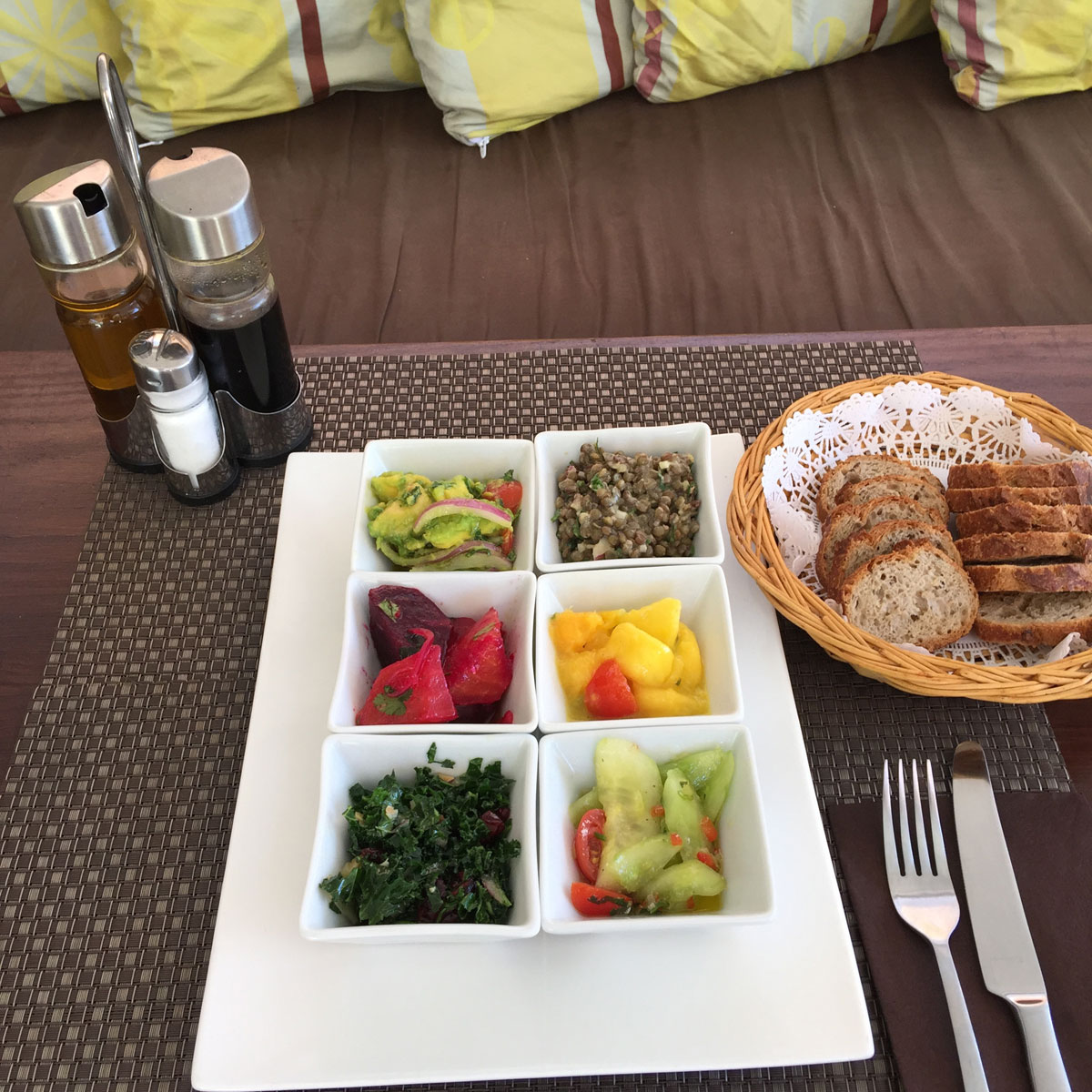 Kiki é Mo:  The natural food pioneer on the island! Located across from Nikki beach in St. Jean. We love to stop here for a juice, smoothie, acai bowl or the fantastic choices of vegan antipasti and prepared salads. Everything is super tasty and made daily! There is a nice shady terrace overlooking the busy street. Perfect for people watching! Tel: +590 690 67 8288. Open daily 7am to 9pm.

Maya to Go:  Another long-time favorite, the takeout offshoot of the famous Maya's restaurant. Vast choice of prepared salads to go, including many flavorful and nutritious veg options, such as lentil or whole-grain salads. Located at Les Galeries du Commerce in St. Jean. Tel: +590 590 29 8370. Open 7am to 7pm. Closed on Monday.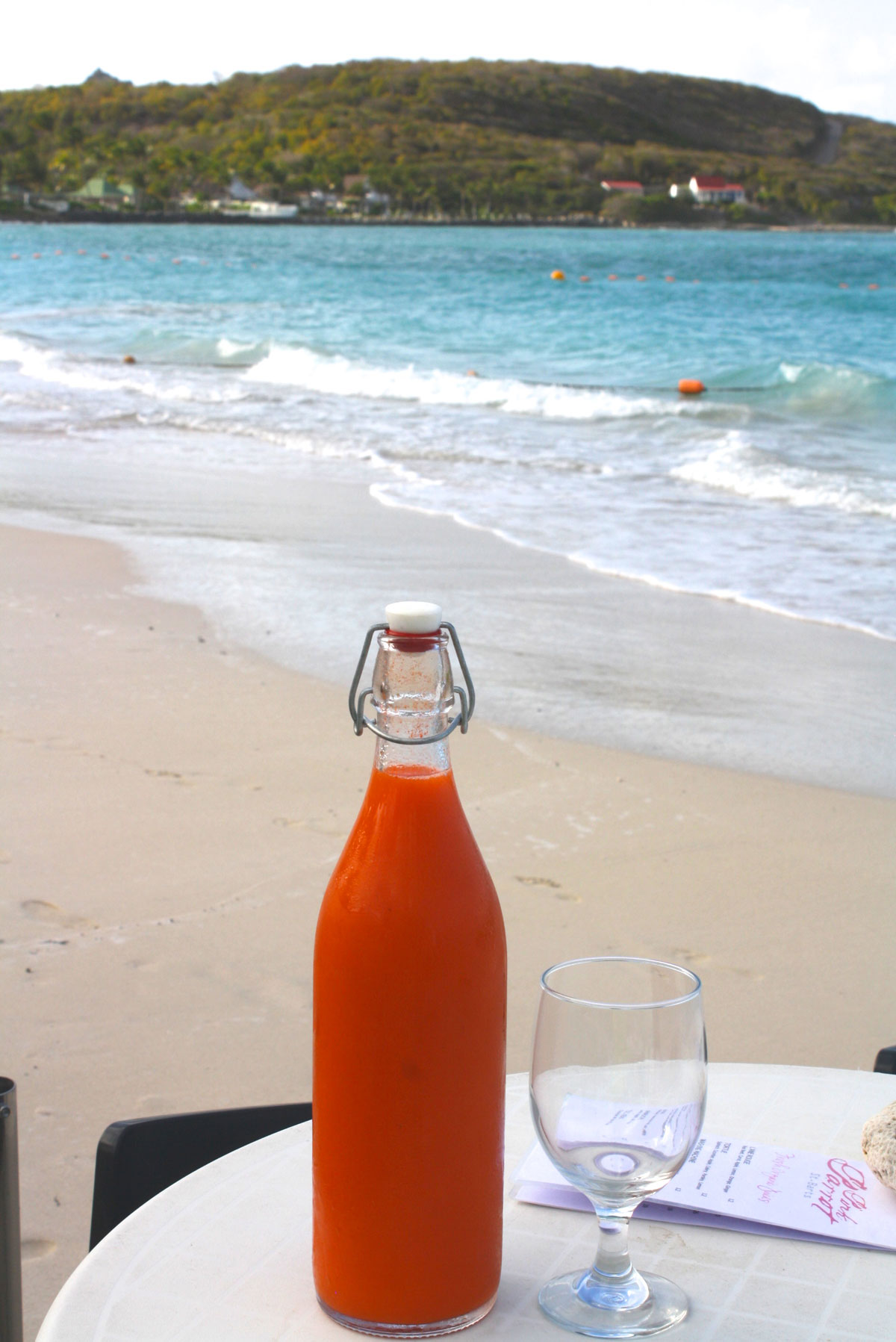 La Plage (on St. Jean's beach):  Freshly squeezed beet, carrot or green juices are available at the famed beachfront bar/restaurant. Enjoy a glass of goodness facing the sea, or take a bottle with you on the yacht or to the villa!  Tel: +590 590 52 8133. Open daily 7am to late.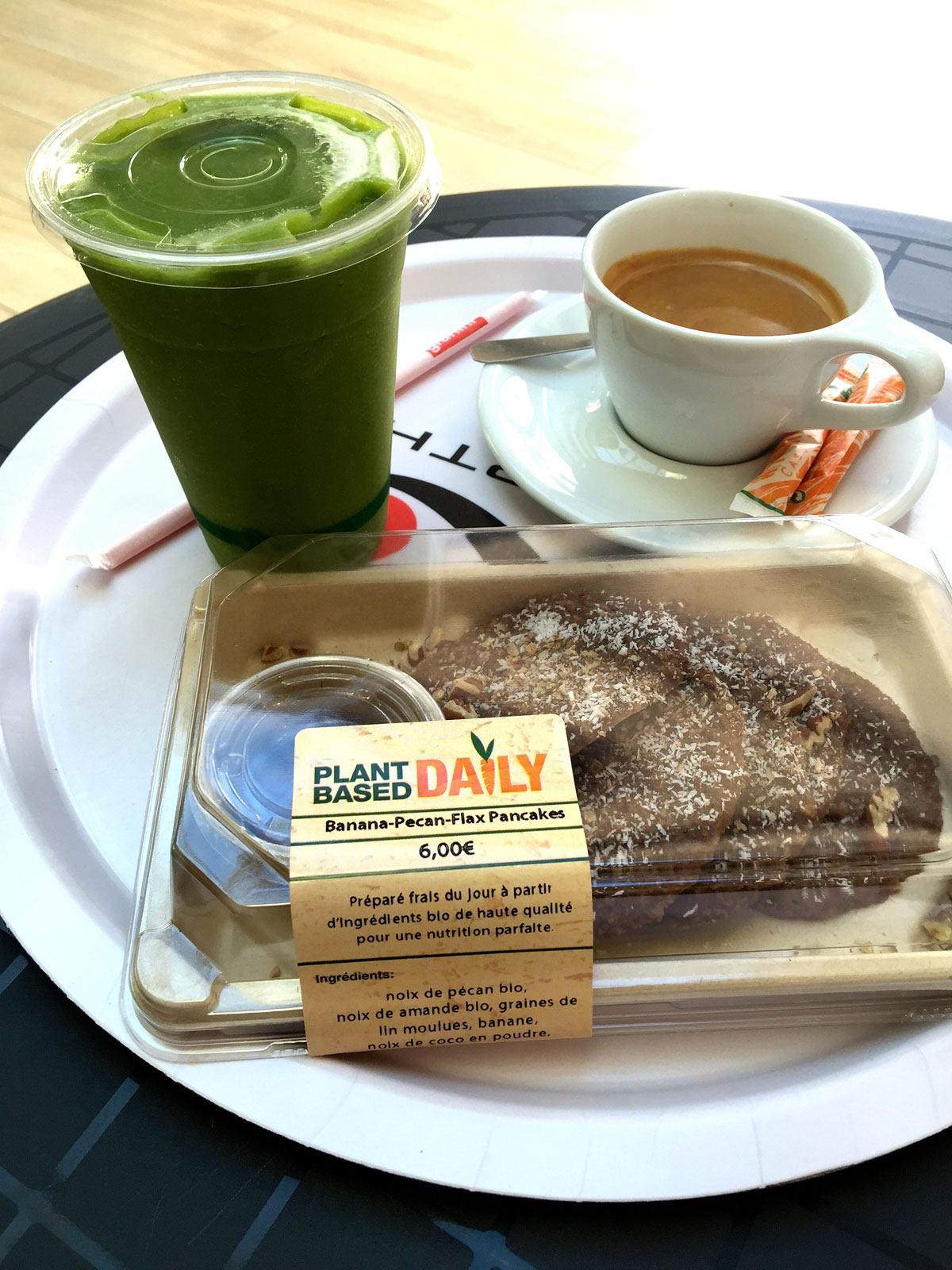 Le Rendezvous:  Organic grocery store with inside/outside seating and a choice of organic/raw gourmet specialties, made-to-order smoothies, teas and coffees to enjoy onsite. Les Mangliers, St Jean. Tel: +590 590 87 0543. Open 8am to 7pm. Closed on Sunday.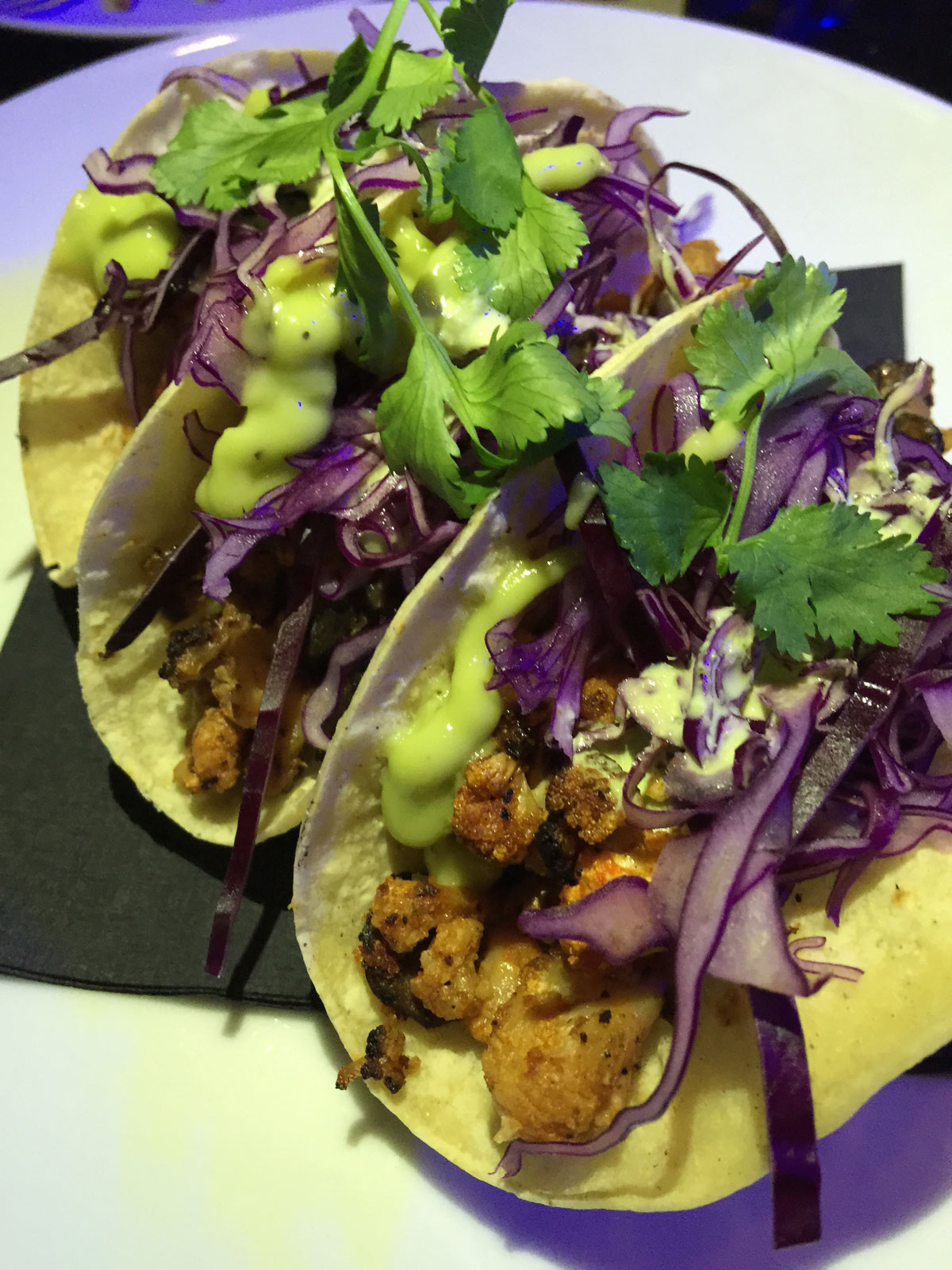 25 Quarter:  New street-food restaurant specializing in tapas and small plates with worldwide influence. Many creative vegan options, deliciously colorful and fresh, such as the cauliflower taco with cilantro-cashew crema, the carrot dumplings or the warrior bowl. Large filling salads and meals for lunch. Gluten and lactose free desserts too! Located 25, rue du Général de Gaulle. Tel: +590 590 27 5182. Open daily noon to 2:00 am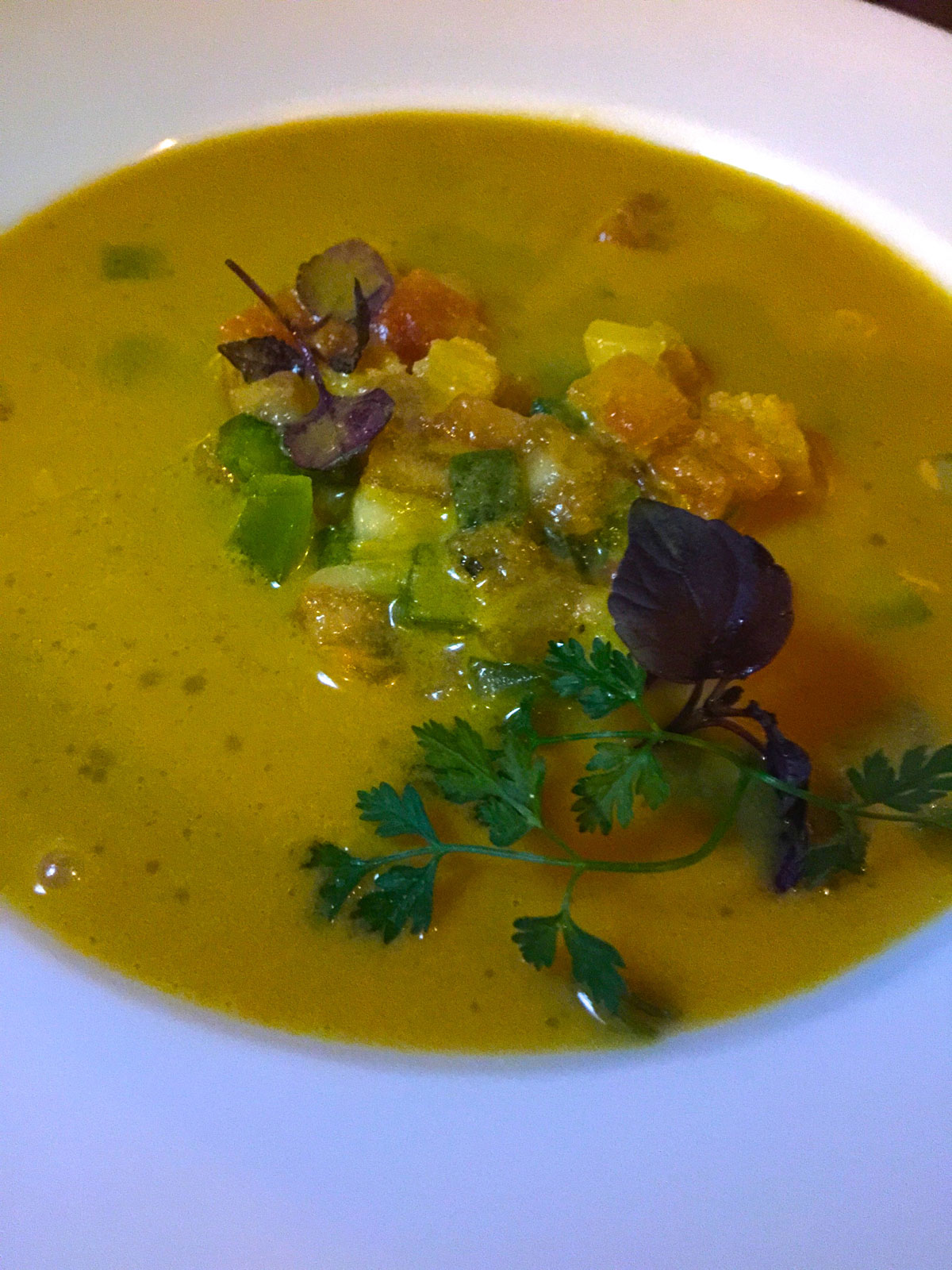 La Guérite:  This new restaurant specializes in authentic Mediterranean cuisine using high quality ingredients. You can have a nutritious plant-based feast with their many small plate choices, in a traditional mezze style. Think homemade hummus, quinoa, tabouli, grilled veggies…. The view of the harbor and the yachts is hard to beat! Located at La Pointe. Tel: +590 590 27 7183. Open daily 7 pm to 2:30 am.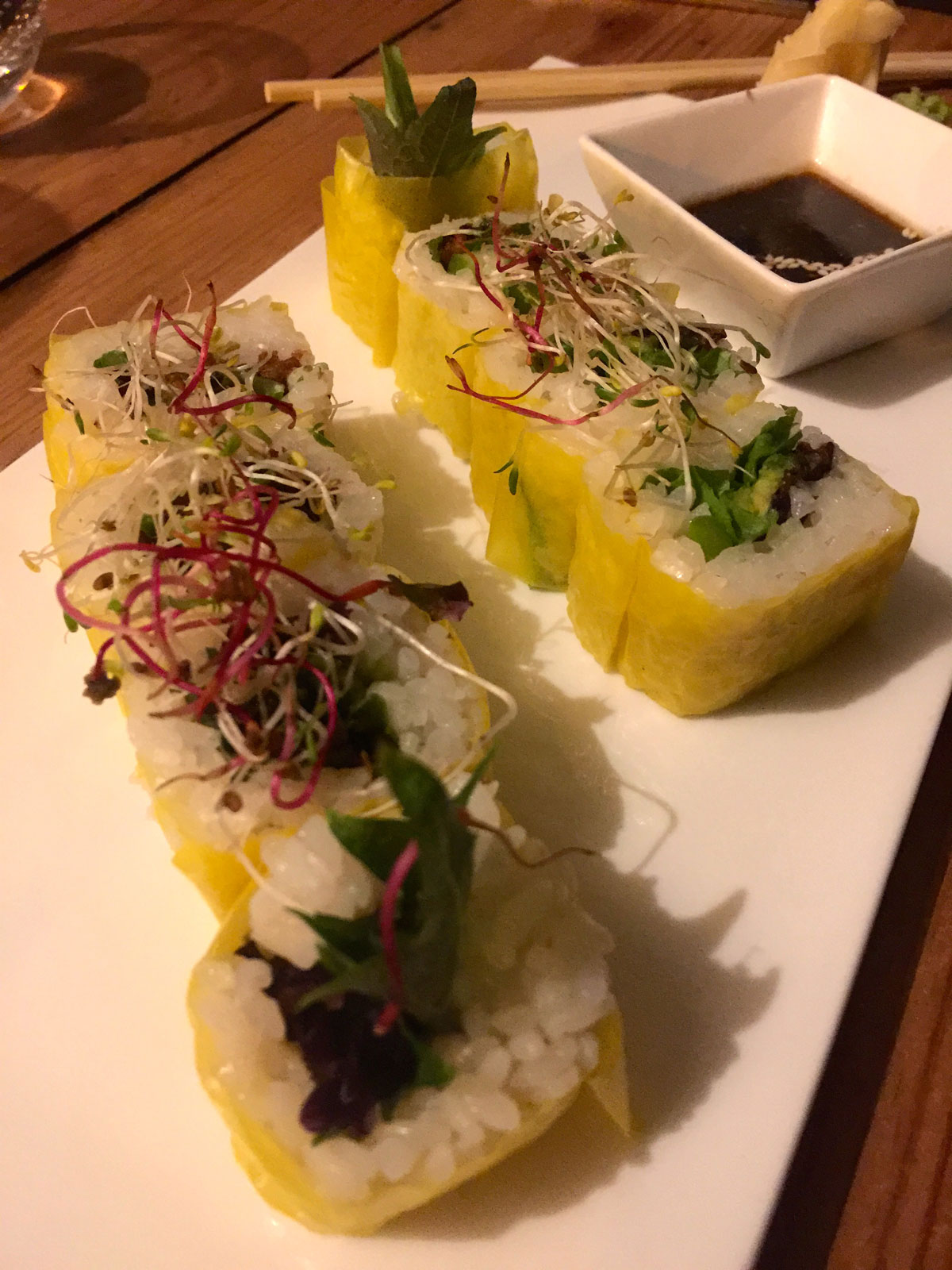 Orega:  A new kid in town, already renowned for its superb sushi and delicate Japanese fusion cuisine. You can skip the fish and get fabulous veggie rolls or a gorgeous vegan plate. Make sure to save some room for their raw, gluten and lactose free desserts! Located rue Samuel Fahlberg. Dinner only from 6:30pm.
Tel: +590 590 52-4531. Closed on Tuesday.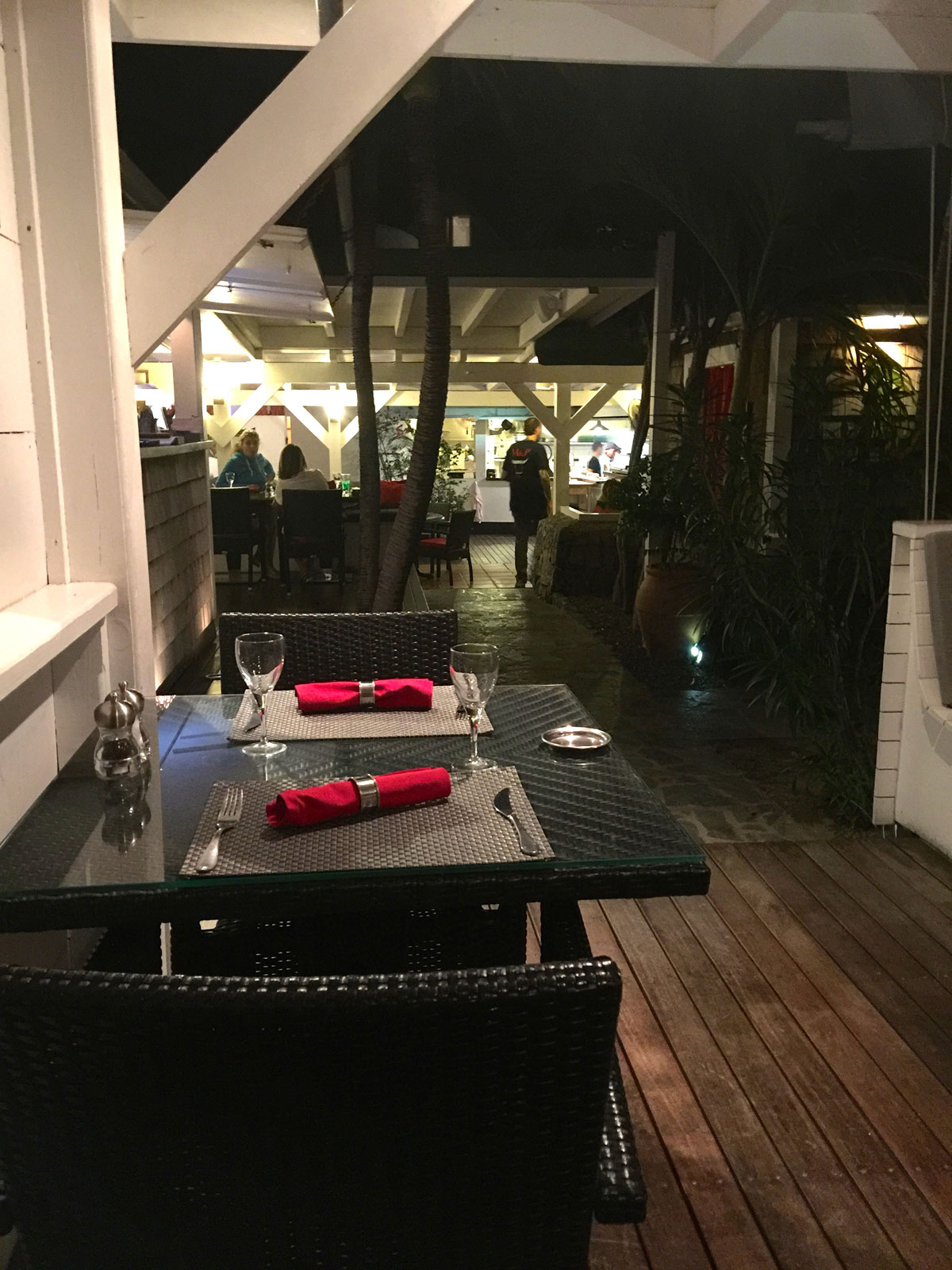 Meat and Potatoes:  Surprisingly very veg and gluten-free friendly despite its name! Almost half the menu is labeled vegan, creative salads, lentil-dhal, potato-mash with olive oil, grilled veggies -- you will want to order everything! Do not miss their sublime quinoa burger! Located by Salines Beach. Tel: +5 90 590 51 1598. Dinner only.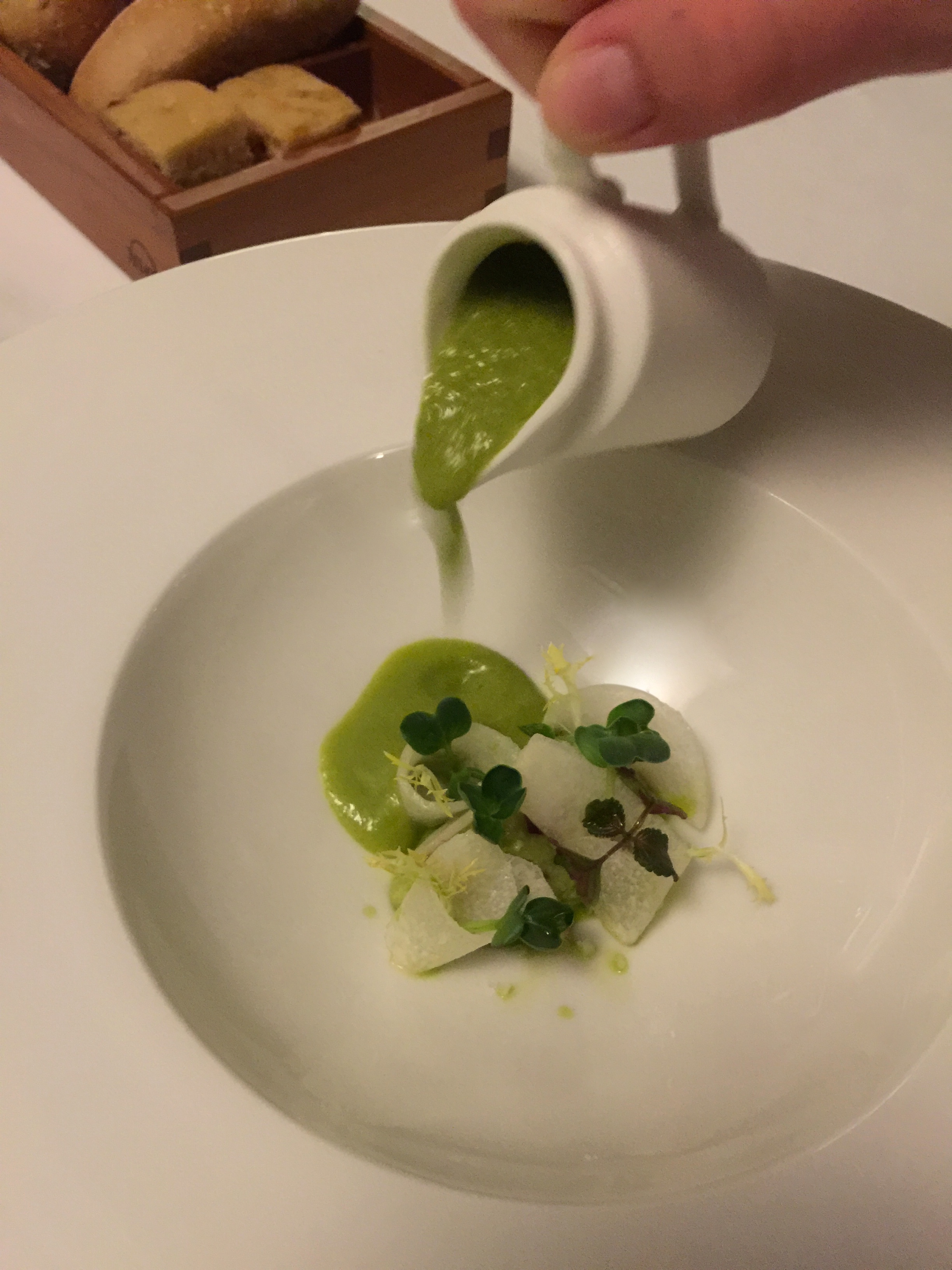 Guanahani Bartelomeo:  The restaurant's young and talented Italian chef presents refined, Mediterranean-inspired cuisine. He can brilliantly accommodate any dietary request. He prepared us the most astonishingly sophisticated six-course plant-based menu, with only one-hour's notice! Located at Grand-Cul-de-Sac.
Tel: +590 590 52 9000. Dinner only.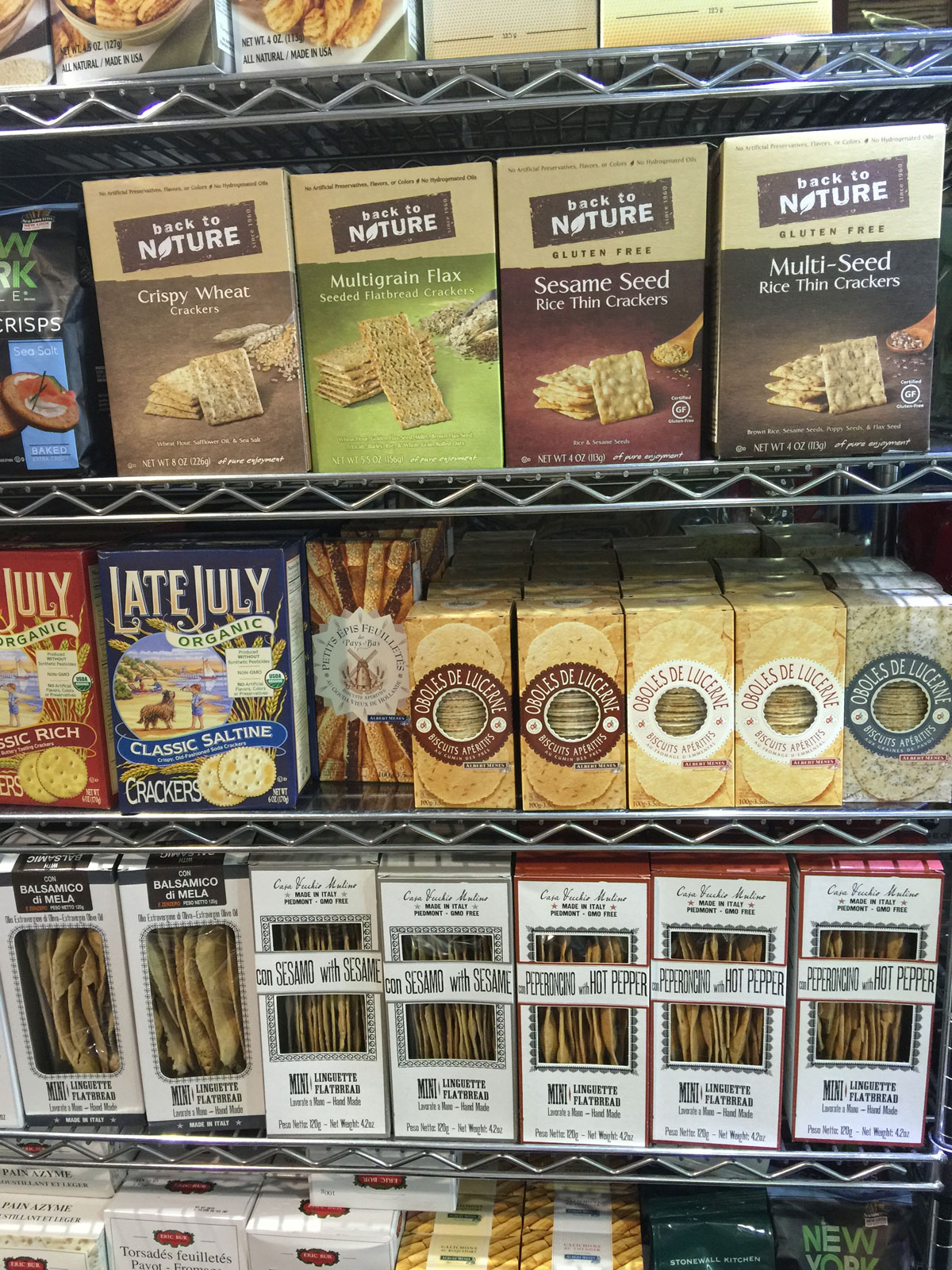 American Gourmet: A must stop for any superyacht chef provisioning in St Barth, where one can find an extensive range of high-quality superfoods, gluten-free, lactose-free and vegan products. Located Rue du General de Gaulle.
Tel: +590 690 36 7357. Open Monday-Saturday 7am to 8pm; Sunday 8am to 7pm.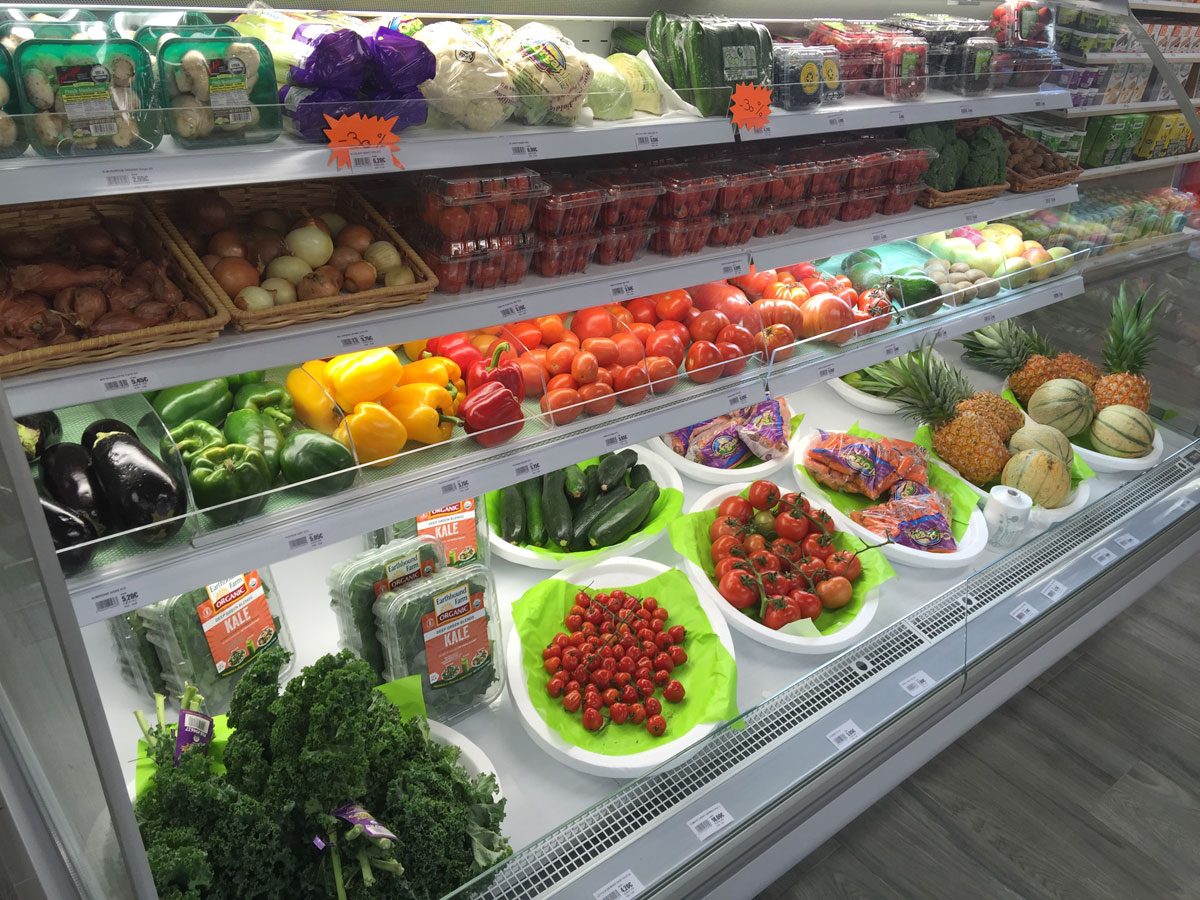 Le Rendez-Vous:  The island's first all organic grocery store, where you will be able to stock up on superfood snacks, non-dairy items, fruits, vegetables and more. Make sure to grab some of the raw and gluten-free dishes prepared daily by local caterer Plant Based Daily (see listing below), such as pancakes, warrior salads, kelp noodles, chia seed puddings, chocolate truffles and more. Les Mangliers, St Jean.
Tel: +590 590 87 0543. Open 8am to 7pm. Closed on Sunday.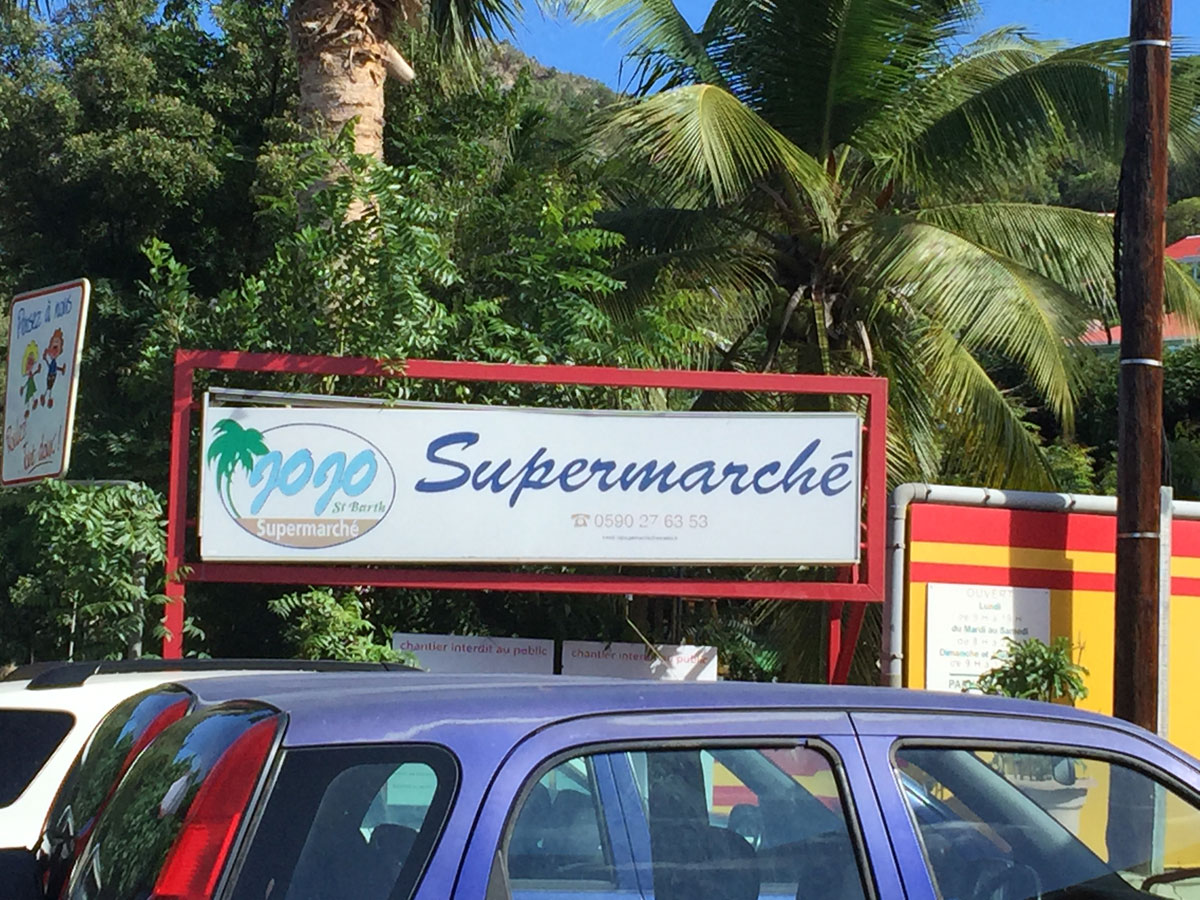 Chez Jojo:  This local favorite supermarket offers one of the largest and most affordable choices of gluten-free, vegan and organic products on the island. Check it out, you will be surprised! Tel: +590 590 27 6353
Open Monday-Saturday 8am to 8pm. Sunday 9am to 12:30pm.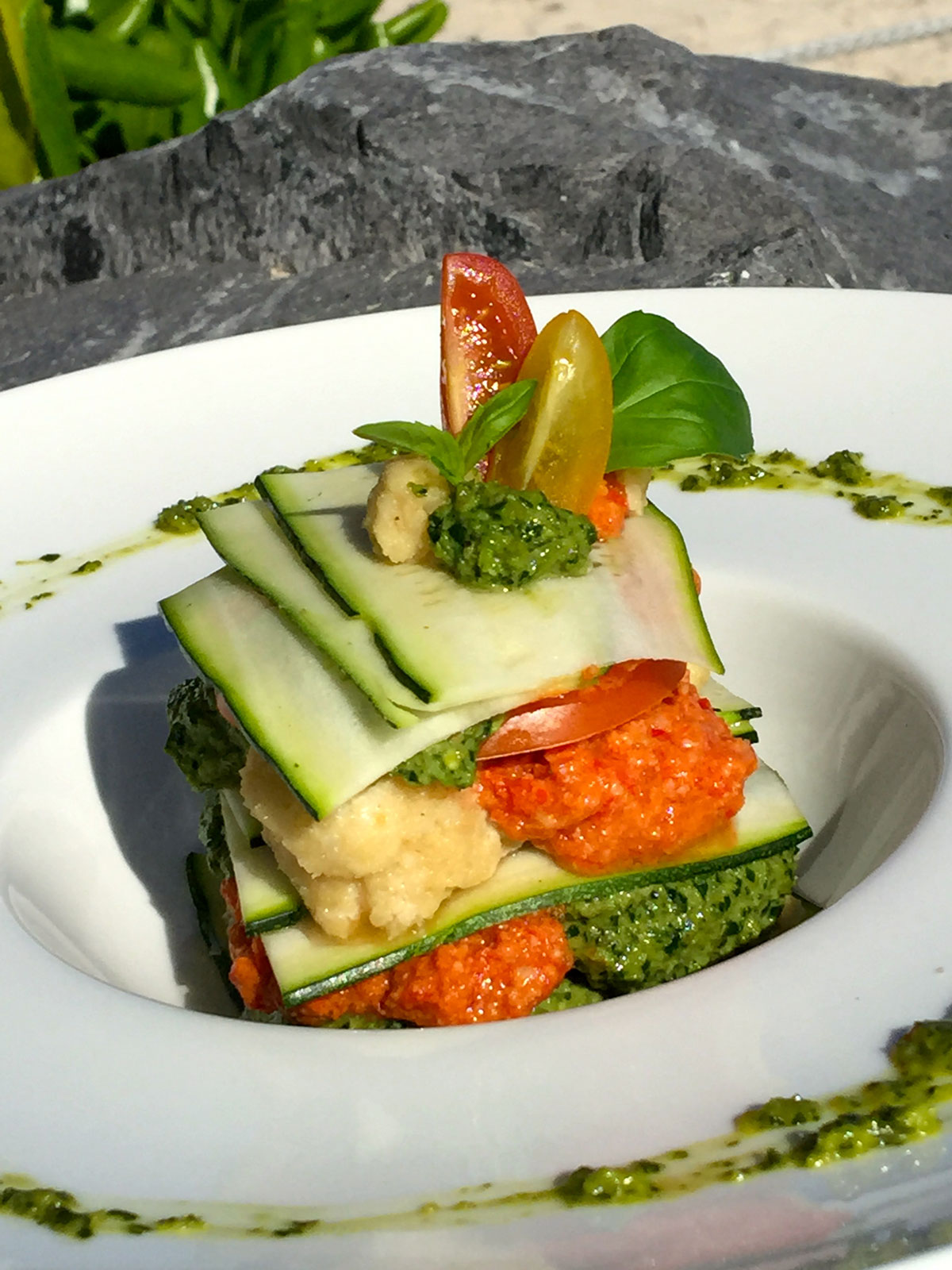 Plant-Based Daily: Former Matthew Kenney student, Kristine Kelly, offers sophisticated organic, vegan, gluten-free and mainly raw cuisine! She provides privately tailored plant-based dishes, detox menus and juice cleanses, delivered daily to villas or hotels. She also offers private chef services, special occasion catering and can customize to any dietary or taste requirement. Find a range of her freshly-prepared raw and gluten-free dishes at Le Rendez-Vous grocery store. [email protected], www.plantbaseddaily.com
Tel: +590 690 55 5742
So don't forego your green juice fix, and enjoy your stay to the fullest!