New England
Welcome to the 10th edition of the New England Yacht Insider's Guide! This guide only includes 'recommended' services and each year, we interview countless captains, crew members and yacht owners who give us their first-hand feedbacks about the services that they use and approve. We would like to thank all of them for their input. Also a huge thank you to the growing number of advertisers who supported us. This guide wouldn't exist without their support.
We are more than grateful to Billy Black and his team, his wife Joyce and assistant Meagan who made this Guide look so attractive, thanks to their spectacular images.  Additional photography provided by Karen Ryan, Bill Lane and Clay Burkhalter.
The Guide is designed to be easy to navigate so you can find what you are looking for quickly.  The first half is dedicated to individual chapters, each highlighting a particular region. Each chapter includes an overview with a local map and individual sections covering marinas, "where to eat, drink and go out," "what to do," "where to stay" and other useful info.  The second half of our Guide is a comprehensive listing of a wide variety of services all neatly organized by category for easy reference. 
We aim to bring you the most current and reliable information possible.   Our primary goal is to enhance your overall experience – whether it be having fun on land, finding what you need or getting things done.
See the link below for a PDF version of the printed guide.
News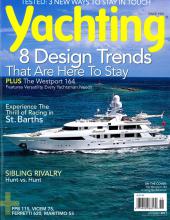 Thanks to Yachting Magazine for a great writeup about us in their November 2011 issue.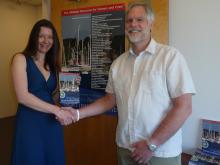 Rick and Ted Hood have new businesses. The common denominators are not just their shared entrepreneurial genes.
Pages